In August 2016, Jayme and Brook met over chips and guac to discuss the possibility of working together. After that first meeting it was very clear that working together would be a good thing. The only problem...they didn't have a clue what that work would be. Instead of letting that stop them, they kept moving forward. Being health-conscious and passionate about staying active, they decided to start training and competing together in the sport of triathlon. During that training time and a spontaneous trip to Albuquerque, NM the type of work became very clear.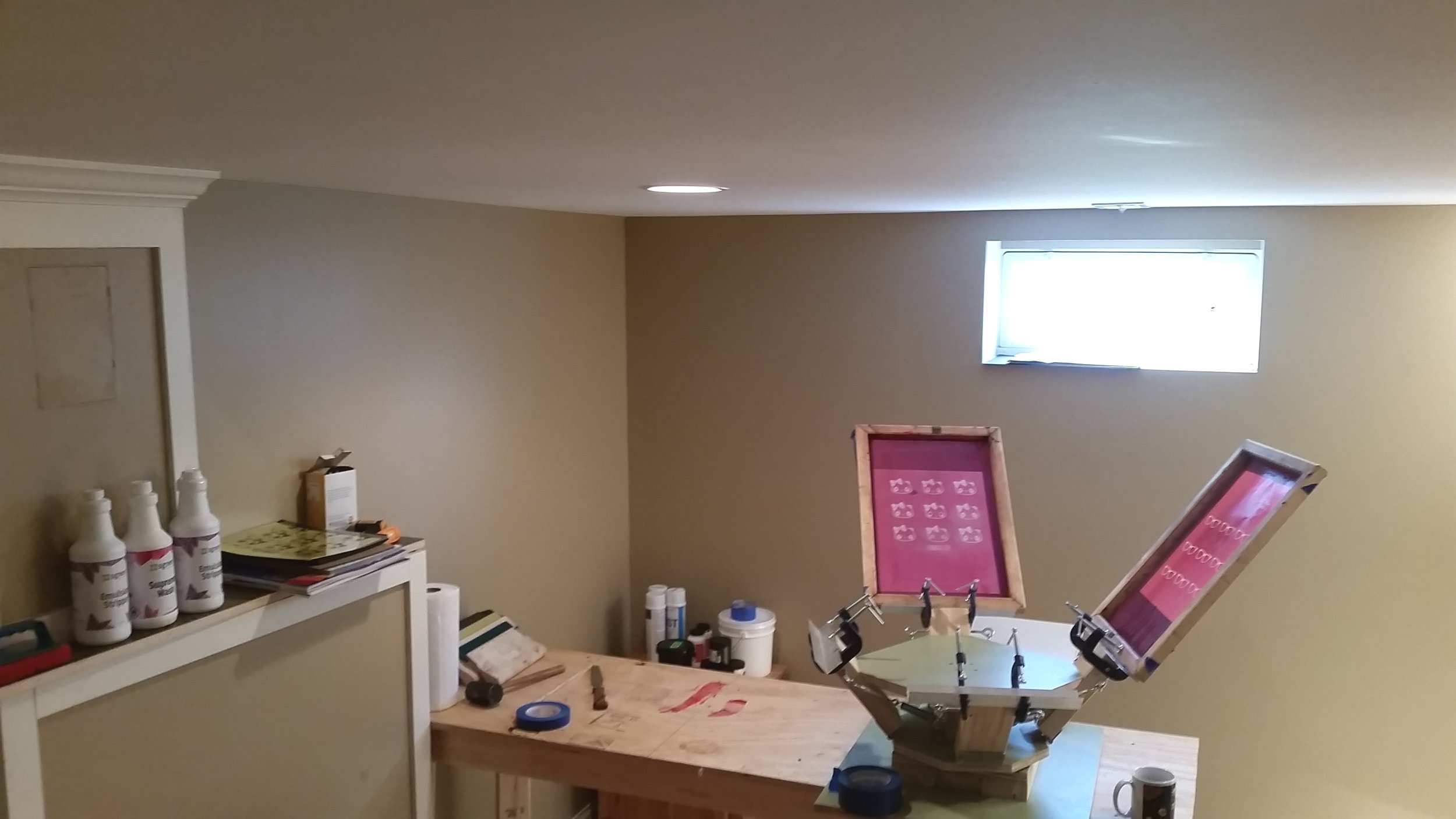 Brook had been messing around with a DIY screen printing press her husband had made for her. Soon they were asked to screen print shirts for a local camp ministry. The business has taken off from there. They purchased a manual press and the first 6 months they printed with the Plastisol ink that came with their press, teaching themselves the art of screen printing, while their kids played outside or in the print shop. Their husbands would help locate, transport, and fund their needed equipment. They also built out their workshop, mobile carts, and presses. After mastering the art, they realized they didn't feel right about the chemicals in the ink they were using so they switched to eco-friendly products. Despite how it makes their job more challenging, they keep pressing on.
A few years later, Keep Pressing On continues to be a women-run screen printing shop based in Delevan, Wisconsin and their husbands and children continue to be a huge part of the business. The business and the kids have grown, as the family has been interested to learn along side Brook and Jayme.
Keep Pressing On now specializes in water-based inks, creative designs, and hand-print everything from garments, canvas bags, posters, and the like.
They recently expanded KPO to Buena Vista, Colorado! They look forward to all the new opportunities that come with this new community. Whether you are a Wisconsinite or a Coloradan we would love to connect!